In 1996, the tour company, Walking Softly Adventures, was founded by Amy and John Osaki as a means for them to share with others their dual passions for both hiking and art. Through 2008 we offered our hiking trips along with a selection of cultural heritage and archaeology tours under the name "Walking Softly Adventures." Beginning in December 2008, we began to offer the hiking trips under the "Mountain Hiking Holidays" name since it more accurately describes the nature of those trips. Art and culture tours continued to be offered under the Walking Softly Adventures name. In November 2012, we replaced "Walking Softly Adventures" with the new name, "Art Tours by Amy."
Through all the name changes, Amy and John Osaki continue at the helm of both Mountain Hiking Holidays and Art Tours by Amy. We continue to invest our time and energy in crafting and delivering high quality trips. We firmly believe that the first job of a trip leader is to facilitate your travel experience. Our job is to set the stage and choreograph the trip so you're free to explore and enjoy. Relax and let us handle the details! We'll work to make sure your journey abroad is rich, rewarding, and memorable!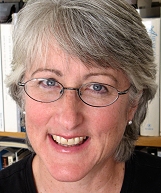 Amy Boyce Osaki studied art at the Louvre Museum in Paris, holds a master's degree from Winterthur Museum, and worked as a museum professional for over a decade including six years at the Portland Art Museum. She has led art trips to Paris, Amsterdam, Prague, Barcelona, Budapest, Krakow, Peru, Japan and Russia for the past sixteen years. Many of the trips were offered for graduate credit from Portland State University. As a travel professional, Amy has led at least sixty-five trips to fifteen countries on four continents. She is fluent in French and speaks Spanish, as well. Her photographs, many of which appear on this website, have been exhibited in juried exhibitions, group exhibitions, and can also be found in private collections. Amy is a Certified Travel Counselor, a level of professional certification that is the travel industry's highest.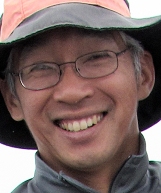 John Osaki has spent much of his working career in the great outdoors. He was a backcountry ranger in Washington State's Olympic National Park before moving to Philadelphia where he managed interpretive programs at the Independence National Historical Park. He later administered educational programming for the Forest Service's Pacific Northwest Region. As a travel professional for the past sixteen years, John has led at least sixty-six trips to seventeen countries on four continents. He is an accomplished photographer and his images can be seen on the Mountain Hiking Holidays website. He has long been fascinated with old walled cities (Dubrovnik, Cordes-sur-Ciel, Sibiu) and the monuments of antiquity (Machu Picchu, Angkor Wat, Tikal, Great Zimbabwe). He met Amy in 1983 while working for the National Park Service in Philadelphia, and his talents on the harpsichord helped win her heart. A third-generation Japanese-American, John was born on Oahu, Hawaii and began studying the French language when he was five years old.
We learned so much on the [Silk Road] trip about so many different things: art, culture, history, politics, linguistics, alternative energy, agriculture (even embroidery!) – so much was unexpected, even with the preparation we were generously provided. The trip was extraordinary, and it will take some time to digest all of our experiences. Amy and her crew were extremely helpful and enthusiastic. And our travel companions were quite an interesting and lively bunch. We look forward to our next adventure. Thank you!
–MEGAN MILLS
Amy is a talented trip leader… Because she was so organized and had planned so exquisitely, we were able to do and see much more than would have been otherwise possible. I would take this trip over again in a minute.
–SUSAN DIMITMAN
Of course I expected nothing but the best from Walking Softly, but wondered if this trip could possibly live up to the enormous pleasure I took in the walking trips. It did indeed! And what a lot I learned!
–RACHEL BARD
We have never experienced travel with leaders who attended to every detail with such dedication. Walking Softly Adventures attracts delightful people for a thoroughly enjoyable adventure.
–SHIRLEY & DEAN SCHAMP
You do a wonderful job of caring for your travelers, and we recommend Walking Softly to others.
–BERNICE STEARNS AND MEL TAYLOR
What wasn't wonderful about our leaders? You attended to every detail bringing a freshness and enthusiasm to us first-timers.
–SHERRE AND LARRY BARNETT
The skill, warmth and caring that Amy and John put into the trip gives great pleasure. Their courtesy in introducing the innkeepers attests to their positive relationship with staff as well as guests.
–SALLY SAMPLE